Welcome to
The Wet Mountain Sangha!

A Zen Buddhist Community in Pueblo, Colorado
Find Directions to the Zendo Here
Dana (Donations) to the Sangha
Your financial contributions to the sangha allow us to continue to provide the refuge of Buddha, Dharma, and Sangha for ourselves and our community. It is now possible to contribute to the sangha on-line through Pay-Pal. Both one-time contributions and regular monthly contributions can be scheduled. Click on the above link to begin the process.
The Wet Mountain Sangha is a Zen Buddhist community dedicated to the path of awakening.

The group meets weekly on Wednesdays at 6:00 for meditation as well as on the second and fourth Saturday mornings of each month. There are no membership dues or sign-up sheets. The sangha considers anyone to be a member who wishes to be.

All are welcome, and no prior experience is necessary. A brief orientation to meditation is available on Wednesdays at 5:40 p.m.
Wet Mountain Sangha
Contact David Cockrell, meditation instructor at 719 994-3278
or Doug Mesner, Steering Committee Chair,at 719 248-1542


for more information about sittings, precept classes, koan study, wayfarer
or the next Introduction to Meditation class.
The Wet Mountain Sangha, located at 740 W 15th St., is a Zen Buddhist community in Pueblo, Colorado. The sangha is part of the Open Source Network, a network of zen practice communities and individuals in the western United States committed to co-creation, life in this world, and awakening together.
There is another world, and it is inside this one. . .
News (Most recently updated 05-29-16)
Open Source Maha Sangha Sixteen Bodhisattvas Meditation Retreat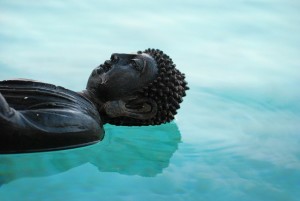 June 19-25, 2016
This week long meditation retreat will be co-led by our four Open Source teachers: Sarah Bender, Tenney Nathanson, Andrew Palmer and Megan Rundel. The Open Source is the network of communities in the tradition of Joan Sutherland, Roshi and the Pacific Zen School. The Wet Mountain Sangha is one of these communities. Contact Steve Milligan for more information.
Mindful Me: Waking Up to My Life
with Rev. Jude LaFollette
A program that teaches you to respond with mindfulness to everyday life. Monday classes are from 1 to 3 pm and evening classes are from 5:30 to 7:30 pm in the healing arts room of the Dorcy Cancer Center at St. Mary-Corwin Medical Center. The spring session is happening now April 4 through May 23. Contact Jude LaFollette for information about future offerings: 719-557-5205 or judithlafollette@centura.org see attached flyer
New Study of the Heart Sutra!
The sangha's dharma study group is completing a series on the Heart Sutra using Red Pine's translation and commentary, as well as Kaz Tanahashi's work on the sutra. Everyone is welcome. For more information, see the schedule page.